Civil War Ranch - Affordable Barn Wedding Venue for Southwest Missouri
100's of happy couples have chosen Civil War Ranch!
Scroll to learn more.
Civil War Ranch
is one of Southwest Missouri's most Charming and Affordable Wedding Venues
At Civil War Ranch, we understand that choosing a wedding venue is a big part of your wedding plan and we thank you for considering us for your venue.
You'll Love Our
Transparent venue rental rates (scroll down)
Great location near lodging and interstate
Beautiful natural scenery
Outdoor and Indoor Ceremony locations
Outdoor and Indoor Reception areas
Lending barn full of rustic decor pieces
...And so much more
Scroll down to see pricing for full Barn Complex Rental. If you are planning for less than 40 people, you may be interested in our more Intimate Wedding Packages.
A Perfect Starting Point for Your Day!
Start your preparations in our bride and groom dressing rooms.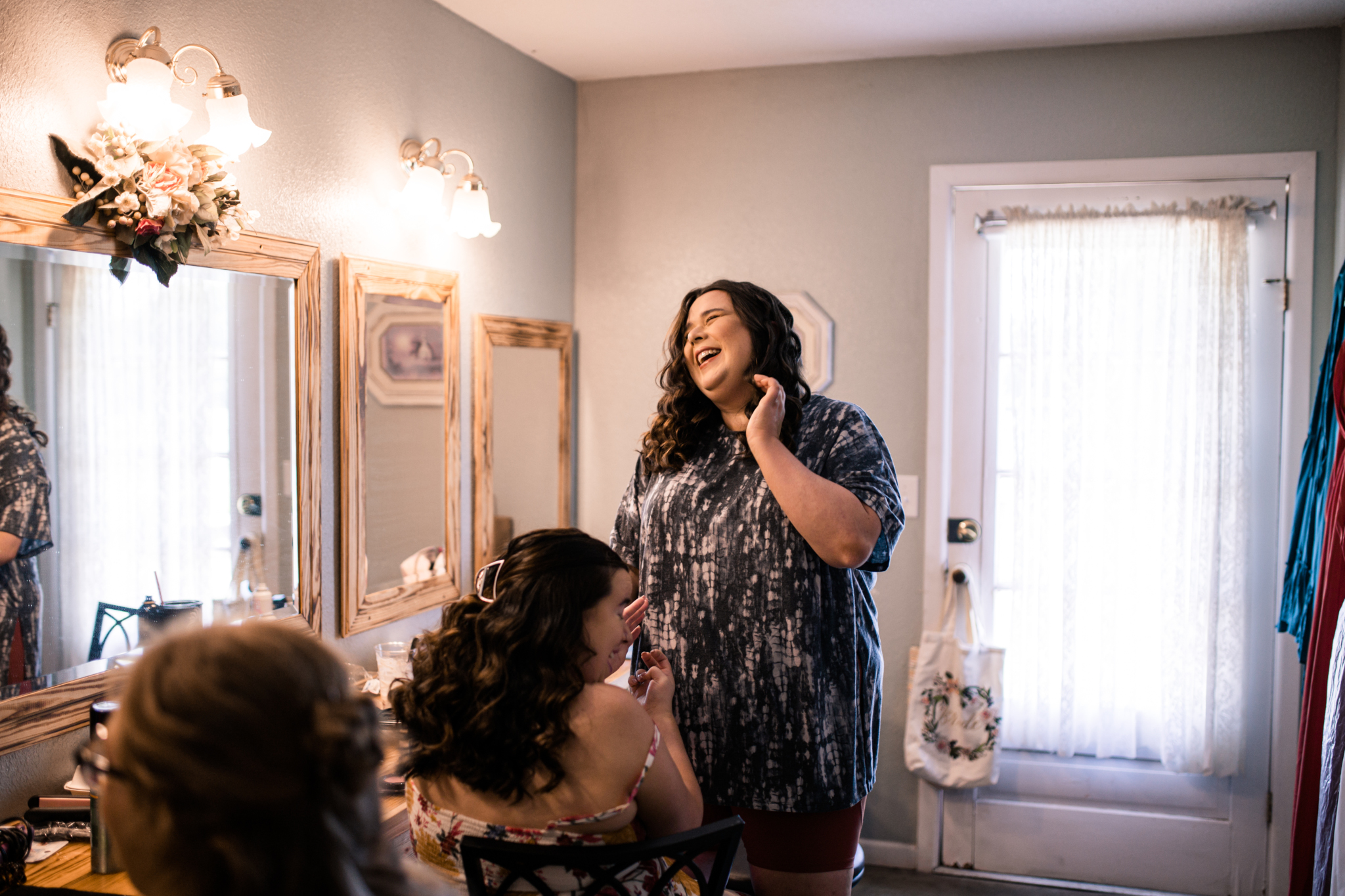 Bride's Dressing Room
Enjoy time with friends and family as you all prep for your big day!
Groom's Room
Private space for your fiance to hang with family and groomsmen.
Pricing Plans for Full Day Rental of Barn Complex
Whether you are a "DIY" couple or not so "Hands On", we have a plan for you!
The following packages are for full day rental of the Barn Complex. Sales tax is added to base day rate. Deposit required at booking; cash, check, ACH or money order accepted. Payment plan available. Liquor liability insurance required if serving liquor.
If you are looking for a more intimate ceremony package, please scroll down.
Barn Complex Packages
Included in both packages:
Exclusive use of the barn complex from 8 am to 11 pm
Bridal and Groom dressing rooms with chilled water
Climate controlled barn
Catering preparation room
Use of all the decorations in our lending barn
Personalized welcome sign
Tables and Chairs for seating up to 150 people
Benches for ceremony
Various serving and rustic tables
On-site facilities manager
Access to Venue Built-in Sound System
Setup of tables and chairs
Enjoy your day and we will clean up the mess!
This plan is great for the bride that has plenty of "Helping Hands". Whether for budget reasons, or to showcase your creativity, or to involve more family, this package allows you to create your special day.
You with your friends and family are free to set up and decorate your ceremony site, tables, cocktail area, or barn entrance as you choose, with your decorations or items from our lending barn.
You run the program for your day.
Facilities manager is on site to answer questions.
You can use our sound system to play music that you have chosen.
You provide table linens.
Book Friday and get Thursday free so you can decorate on Thursday and enjoy the wedding day!
We clean up after you remove your personal items.
$1700/Saturday or Thursday + Friday (2-Days for the price of one!)
$1000/Tuesday or Wednesday
$300 Deposit
This plan includes a Day-of-Event Coordinator to oversee the details of your special day and additional services listed below. Let us take care of the details so that you can relax while you get made up for your grand entrance and spend the time with friends and family.
Day-of-event Coordinator will set up and decorate your ceremony site, tables, cocktail area, and barn entrance with your decorations or your choice of decorations from our collection.
We will help coordinate your grand entrance and do everything possible to help make your day go smoothly.
Our staff will answer questions from your vendors and direct them as needed.
DJ for ceremony and reception (5 hours).
Table Linens (White, ivory or black, washed and hung, but not pressed).
Book Friday and get Thursday free so you can have your rehearsal on Thursday!
We will setup and cleanup on Thursday and reset for Friday for an additional $300
Saturday or Thursday + Friday (2-Days for the price of one!): $3200
Tuesday or Wednesday: $2500
$500 Deposit